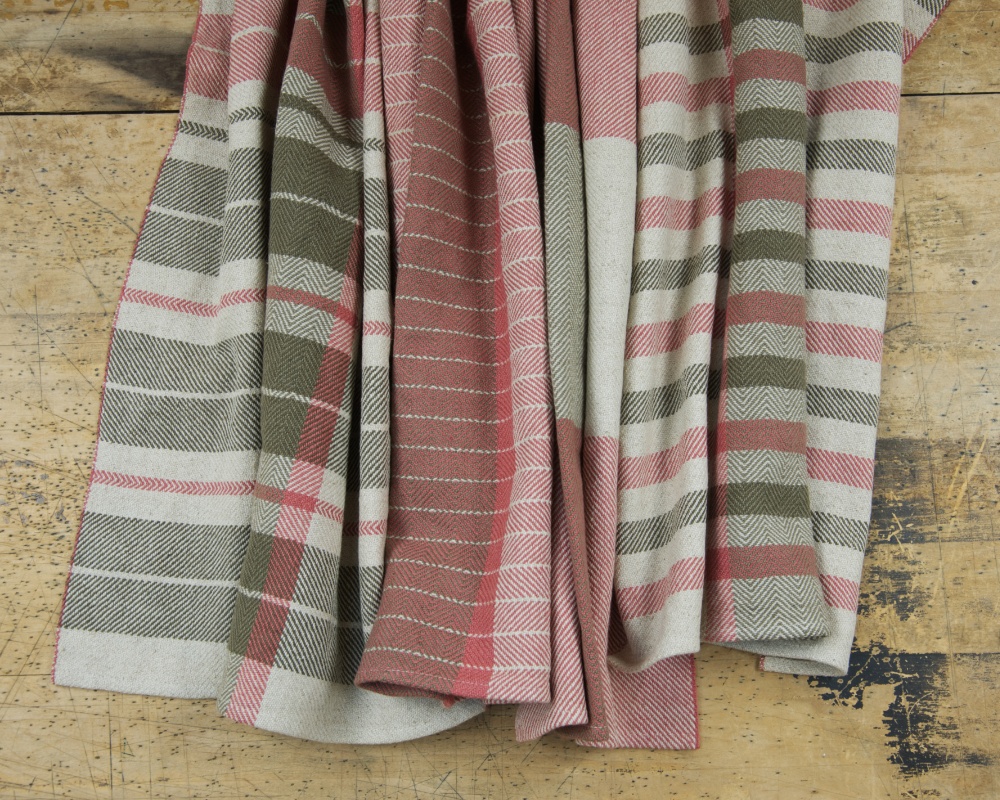 November 2023
A new PDF weaving pattern will soon be available on my website: the Basic Twill Towels. Geared towards both beginners and confident weavers, it includes four patterns and three pages on how to hack it, with four extra treadlings. Find it for sale in my shop in the next few weeks.


For the latest studio news and to be alerted to the publication of the Basic Twill Towels, please subscribe to my studio newsletter – you can also read past 'issues' online anytime through that link.

I gratefully acknowledge the support of the Ontario Arts Council and the Chalmers Family Professional Development Projects program.

Amanda Rataj is a professional artist and handweaver designing textiles and downloadable weaving patterns. I actively exhibit my craft work and have been presented my work at conferences, museums, and festivals. I also work as an art educator and regularly teach weaving at Handknit Yarn Studio in Hamilton. Please visit my About page for more information or explore my hand woven textiles on the Archive page. For downloadable weaving patterns, visit my online shop.